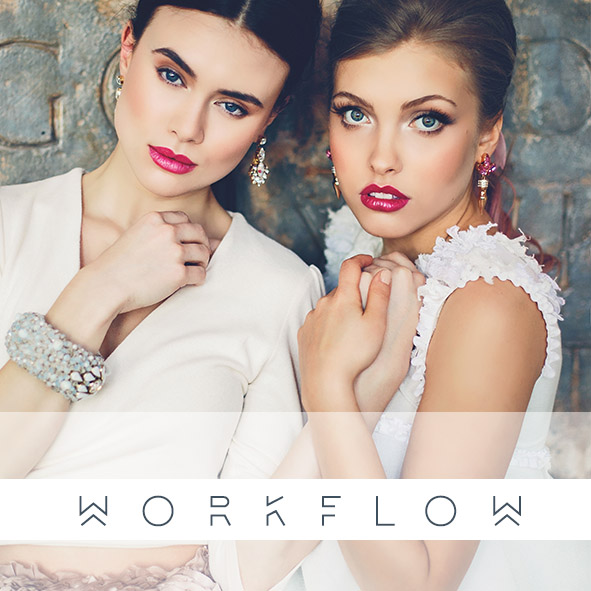 Workflow Actions
WORKFLOW
{Actions for Photoshop & PSE}
My Workflow Actions will help you quickly enhance and colour-correct your photos while achieving beautiful, professional results. Give your photos that finishing touch, whether you're an amateur or a pro. Take your ordinary photos and watch them transform into professional images that pop with enhanced colour and tones.
***Examples were edited to show what these powerful actions can achieve, however the effects can be as subtle and natural as you like.***
(Compatible with English versions of Photoshop CS2, CS3, CS4, CS5 , CS6, CC or Photoshop Elements (PSE) 6-15)
3 Base Actions
Perfect Colour - An all-in-one colour boost.
Matte Film - Ever wondered how everyone is achieving that 'film' look? This action can turn your digital photograph into an image that looks just like it was shot on a film camera. Voila!
Flat Black & White - A matte, all-in-one black and white action.

5 Tone Enhancements

- Tones, Hazes, Tints, Gradients...
- Stackable so you can mix & play

4 Finishing Actions
Base Actions:
Perfect Colour
Matte Film
Flat Black & White
Tone Enhancements:
Dance
Hazy Paradise
Brown Sugar
Vintage Darling
The Witch is Dead
Finishing Touches :
Clarity
Paint It
Soft Vignette
Clear Haze